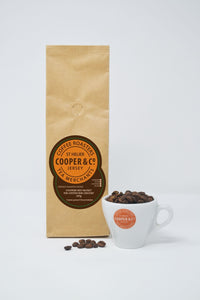 Blend of ground coffee and chicory, producing a well developed roasted flavour. Heralding back to yesteryear, a traditional method of making coffee when Breton farmers in Jersey would stretch out their supplies of coffee with roasted chicory. 
70% robusta coffee and 30% chicory.
Sold in 227g bags, ground very coarse for old-style percolator.