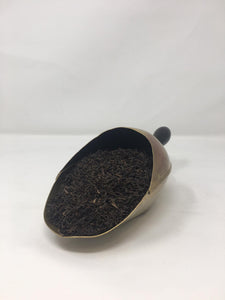 Pu-Erh tea leaves are rehydrated after fermentation to enable a further fermentation. After production, the tea is stored in cool cellars for a period of time, up to years in some cases. 
This Pu-Erh has a strong, earthy flavour, producing a dark red colour in the cup.
100% organic Pu-Erh. Origin: Yunnan, China
Sold in 100g bags.