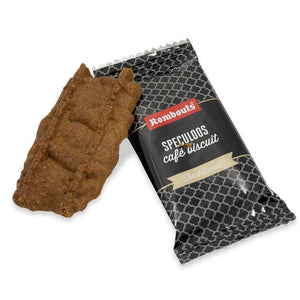 These individually wrapped caramelised, speculoos biscuits, have a hint of cinnamon and are the perfect accompaniment to fresh, delicious coffee. They are crisp, with a melt in the mouth texture with a subtle taste of cinnamon.

Rombouts speculoos biscuits do not contain any ingredients from animal origin, thus being suitable for both vegetarian and vegan diets.
Available in sleeves of 75, or a box of 4 sleeves containing 300 biscuits.